General
How To Prepare And Ace Shell Graduate Recruitment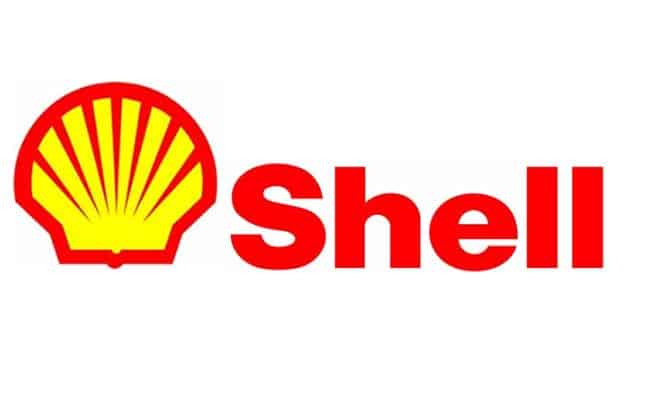 Shell graduate recruitment programme for graduate has been one of the most competitive recruitment exercises in the globe. And this is because of the large number of applications they received for their graduate programme.
However, it isn't as difficult to ace the all the stages involved in the shell graduate recruitment programme as some may think, if you are prepared and your skills matched up with what they are looking for then you will be offered a place.
Shell uses a competency-based assessment methodology which focuses on Capacity, Achievement and Relationships (CAR) i.e. applicants are assessed based on CAR
Capacity
They are looking for people with the intellectual, analytical, and creative ability to learn quickly, identify issues, and propose innovative solutions.
Achievement
They want driven high-achievers full of curiosity, self-confidence and organizational skills.
Relationship
They are searching for strong communicators who work well within a team, respect others and encourage and support colleagues
Before you apply for the Shell graduate recruitment programme, you must have
Completed your degree
Graduated with a minimum 2:1 (Second Class Upper) degree / minimum of 3.2 GPA for people that schooled in UK or USA
Course of Study
Social Sciences
Law
Finance
Mathematics
Statistics
Mechanical Engineering
Chemical Engineering
Petroleum Engineering
Metallurgical Engineering
Electrical Engineering
Geology
Geophysics
During the online application, you will be required to upload your CV and a cover letter. Your cover letter must be well written showing your Capacity, Achievement, and Relationship. Instances where you have demonstrated CAR must be written in your cover letter.
How to ace Shell Graduate Recruitment Programme
 Application Process
For you to ace the stage 1 go to cubik.com to practice with their sample questions. Use that period to work on your speed and accuracy as it will help you to do well in stage 1. Below are the order the stage 1 will take: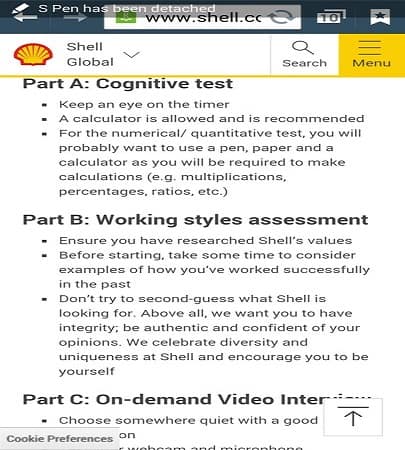 Stage 1: Online Assessments
Online Assessment 1: Timed cognitive test – it is a timed test that is divided into three sections, covering verbal skills (24 questions), numerical skills (16 questions), and abstract reasoning (10 questions), respectively. You would have 4 minutes to complete each section.
Online Assessment 2: Working style assessment – This segment will assess your approach to working and your preferred behaviour across the 'big five' personality factors: drive, adaptability, supportiveness, assertiveness and creativity. There are no right or wrong answers, so simply pick the option that feels most natural to you.
You performance in the online assessment will determine whether you will move to the on-demand video interview. After successfully completing the online assessment, you then move to On-Demand video interview
How to ace On-Demand Video interview
During the On-Demand Video interview make sure you follow the step listed below:
Try to maintain eye contact in front of the camera as if you are speaking face-to-face with a person.
Make sure to state clearly your words and try not to stutter or have long pauses.
Make sure you keep your words natural. Sounding too rehearsed can make you sound like a robot and boring.
This is meant to be exactly as a normal face to face interview would be. That includes your dressing, sitting posture, background view and noise, eye contact (in this case looking into the camera of your PC and not at yourself on the screen) and not being a robot (for those who crammed what they were going to say rather than flowing naturally).
You must tailor your answer to match what Shell does and look out for. For example WHY SHELL? Did you talk about your interest in a global brand? How u intend to contribute? How you were inspired by their world class projects like the PRELUDE FLOATING LNG ship/platform, how Shell prides themselves in taking the lead in being World firsts in world class novel projects and all sort? That first question "Why shell" was also a determining factor the following questions were just looking out for your working style and adaptability.
Points you can also try to discuss during when you are answering "Why Shell"
They unparalleled range of roles and world-class training and development opportunities, including:
Leadership skills development
Networking, Coaching and Mentoring relationships
Learning curriculum (training, e-learning modules, accreditation)
The last stage which is stage 2 is the final assessment
This is the stage in shell graduate recruitment programme that will determine whether you will be employed or not. There is now a new twist to the last stage of the recruitment exercise, it used to be SRD (Shell Recruitment Day) which is a face-to-face interview conducted by the interviewers at Shell office. But now the interview is now the interview process is now more convenient and comfortable, as they are leveraging the latest digital technology to bring the experience to you – wherever you may be.
How to ace the case study
It consists of a live online session with two professionals at Shell and you will be assigned a topic relating to your case study and then given 20 minutes (30 for non-native English speakers) to prepare a 5-minute presentation. This presentation will be followed by questions and additional scenarios from the assessors for up to 30 minutes.
Case study interview is to test 3 major skills which are analytical skills, creativity and problem solving ability. This then means that the interviewers will be looking for how you can enunciate your points, justify them, your understanding of the basics, and your strength & weakness.
Below are steps you need to take during the case study presentation
Make sure you note the key worthy text in the topic and let it form the basis of your discussuion
Make sure you present your points logically and analytically
In case study, there are no right answers, so consider all lines of argument as your chosen opinion, mentioning why you discredited the other possibilities.
Related Article: High paying companies in Nigeria