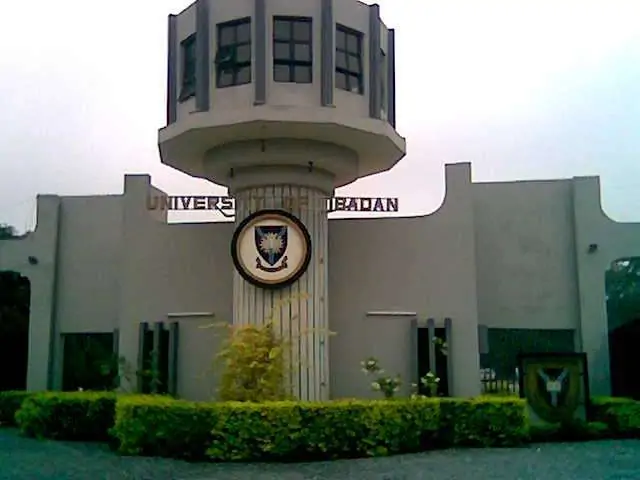 UI admission requirements for prospective applicants are listed below. They are the basic information you need to know about UI admission before you choose them when registering for UTME.
Some of the vital information which prospective applicants to University of Ibadan need to know about the Undergraduate Admission Policy are as follows:
UI AGE BENCHMARK
Any candidate who wishes to be admitted into the University must have clocked 16 years by 1st of October of the admission year. Please note that the University shall not waive this requirement.
NON MATRICULATING SUBJECTS
Some subjects being offered at the school certificate examinations are not accepted as matriculating subjects by the University Senate. Find a list of such subjects below (view the list).
Recommended: How to gain admission into UI
COURSES NOT OFFERED IN THE UNIVERSITY
Candidates are enjoined to note that the University of Ibadan does not offer some courses. These courses include (but not limited to): International Relations, Accounting, Marketing, Public Administration, Business Studies/Administration, Computer Engineering and Chemical Engineering.
List Of Courses Offered In UI
Please find below list of courses offered in the University of Ibadan:
Agricultural Economics
Agricultural Extension and Rural Development
Agronomy
Animal Science
Aquaculture and Fisheries Management
Crop Protection and Environmental Biology
Forest Resources Management
Wildlife and Ecotourism Management
Anthropology
Arabic Studies
Archaeology
Archeology Combined Degrees in any of the followings: History, Classics, Religious Studies
Classics
Communication and Language Arts
English Language
European Studies:
[a] French: French Combined Hons. With One of German/Russian Or With Any Other Arts Subject.
German (German Combined Hons. With One of French / Russian)
Russian (Russian Combined Hons. With One of French / German or with any other Arts Subjects)
History: History B.A Combined Honours (History and Political Science)
Islamic Studies
Linguistics & African Languages
Linguistics
Yoruba
Igbo
Music
Philosophy
Religious Studies
Theatre Arts
Adult Education
Early Childhood Education
Education/Arabic Studies
Education/Biology
Education/Chemistry
Education/Communication & Language Arts
Education/Economics
Education/English
Education/French
Education/Geography (Science)
Education/Geography (Social Sciences)
Education/History
Education/Islamic Studies
Education/Mathematics
Education/Physics
Education/Political Science
Education/Religious Studies
Education/Yoruba
Educational Management
Guidance and Counselling
Health Education
Human Kinetics
Library, Archival and Information Studies
Special Education
Biochemistry
Dentistry
Environmental Studies
Human Nutrition
Medical Laboratory Science
Medicine and Surgery
Nursing
Physiology
Physiotherapy
Pharmacy
Anthropology Single Honours
Anthropology/ Botany Combined Honours
Anthropology/ Geography Combined Honours
Anthropology/ Zoology Combined Honours
Archaeology Single Honours
Archaeology/ Botany Combined Honours
Archaeology/ Geography Combined Honours
Archaeology/ Zoology Combined Honours
Botany
Chemistry
Computer Science
Geography
Geology
Industrial Chemistry
Mathematics
Microbiology
Physics
Statistics
Zoology
Economics
Geography
Political Science
Psychology
Sociology
Agricultural and Environmental Engineering
Civil Engineering
Electrical and Electronics Engineering
Food Technology
Industrial and Production Engineering
Mechanical Engineering
Petroleum Engineering
Wood Products Engineering
Veterinary Medicine
Law
UI Admission requirements
For you to be offered a place in UI must especially your desired course, you must understand that UI uses a combination of O'level results and Post UTME scores. Before you can be qualified to write UI Post UTME, you must score 200 and above in Unified Tertiary Matriculation Examination (UTME).
Having 5 SSCE credits at a sitting or 6 SSCE credits at two sittings as been the one of the eligibility criteria to study in University of Ibadan. However, there are some courses that required a sitting in SSCE.
To view the full UI admission requirements, kindly visit https://ui.edu.ng