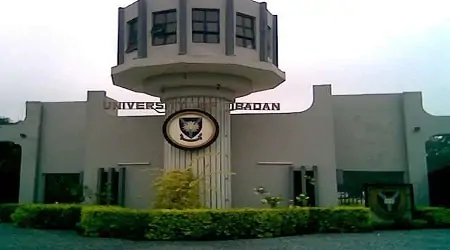 One of my students asked me whether University of Ibadan offers Medical Laboratory Science and I told him yes because they are one of the universities that offers MLS. I know that other students are in his shoes who are interested to know whether UI offers MLS or not.
And I have decided to use this article to share the admission requirements and cut of mark for MLS in UI.
Medical laboratory science is a branch of science that provides clues that are keys in the diagnosis and treatment of disease or injury, and laboratory professionals are the detectives of the health care world. One of the major roles of this scientist is to perform complex tests on patient samples using sophisticated equipment like microscopes.
That said, I need to enlighten you on the UI admission requirements for MLS in other to be offered admission without any stress to study in the school.
UI MLS Admission Requirement
There are two ways of gaining admission into UI and they are through UTME and Direct entry. The UTME is for 100 level entry while the DE is for 200 level entry.
UTME
O'level: accepts five (5) '0' level credit passes in English Language, Mathematics, Physics, Chemistry and Biology at one (1) sitting
JAMB subject combination: Use of English, Physics, Chemistry and Biology
UI JAMB cut off mark: For you to be offered admission, you must score at least 200 in UTME. However, I will advise any student who want to study this course to aim at scoring at least 250 and also aim at having 75% in Post JAMB
Direct Entry
UI accepts 'A' level passes to include Physics, Chemistry and Biology B.Sc. or HND in relevant programme; AIMLT or FIMLT plus UTME .
Lastly, MLS has a great prospect especially when studied in school like UI.