JAMB
JAMB Score That Guarantees Admission In Nigeria 2022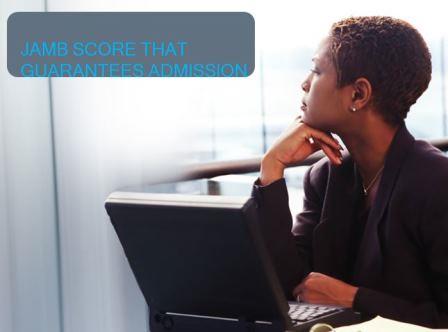 As JAMB UTME result is out, many candidates have been asking questions as regards their JAMB score. I understand your plight because I was once in your shoes.
Some of the questions I have seen so far after the release of the UTME result are as follows:
I scored 202 in JAMB, what are my chances of securing admission to FUTO to study mechanical engineering?
I scored 209 in JAMB; can I be offered admission to study mechanical engineering in OAU?
Can a JAMB score of 208 study medicine in UI?
Can I be offered admission with 178 in UNILAG?
I scored 202 in JAMB; hope my chances of admission are bright in Covenant University?
All the above questions boil down to a low JAMB score. And I will make sure that I answer the questions satisfactorily.
And before I explain further, there is a need for you to take a look at the JAMB cut off mark for all institution and check for the particular score of your choice. This will help you to know whether your score will guarantee your admission or not.
The truth is that having a JAMB score of 250 and above gives you a chance for admission in any school to study your desired course.
How do I know my JAMB Score qualifies me for admission?
It is the addition of your JAMB score and PUTME that determines whether you will gain admission or not provided you have satisfied the O'level requirements.
The first step you have to take is to divide your UTME score by eight i.e., if you score 200, after dividing it by 8, you will have 25.
Then what can be added to 25 to give you at least 60? It means you will need 35 (70/2) which is an equivalent of 70% mark in PUTME.
The above calculation or score is for candidates who want to study Medicine, Law, Economics, Computer science, and Engineering courses. These courses are very competitive in Nigerian Universities.
Having 70% and above score in Post-UTME isn't easy, and that is why a high JAMB score will relief your burden.
If you want to study a less competitive course, having a score of 200 is all you need to stand a chance.
I always advise candidates to check the previous sessional departmental cut-off mark of their school of choice to know if they will have chances of gaining admission. I believe that what happened in the past can serve as a clue to what will happen tomorrow.