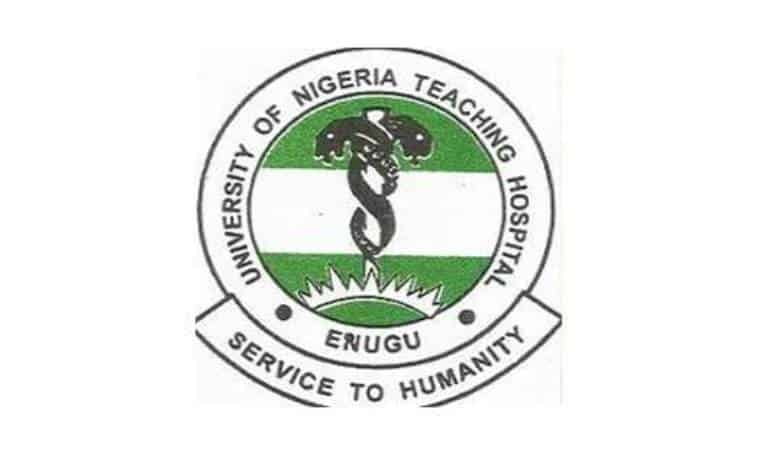 UNTH School of Nursing form is currently on sale for candidates who are seeking admission into the University Of Nigeria Teaching Hospital (UNTH) for 3-year nursing programme for 2020/2021 Academic Session. The cost of the application form is ₦8,000.
The application deadline is 30th April 2021 and the entrance examination date is 1st May, 2021. Also note that the venue for entrance is School of Nursing, UNTH (Old Site), Enugu.
UNTH School of Nursing Admission Requirements
You must have at least a credit each in at least 5 subjects in your Senior School Certificate Examination including: English Language, Mathematics, Biology, Chemistry and Physics
How to Apply for UNTH School of Nursing Admission
Please do note that all payment is to be made to the bank and the teller scanned and submitted for processing.
Bank: GT BANK PLC. ACC NO: 0046975150, ACC NAME: ONUEKWUSI PAUL O. Please endeavour to upload your evidence of payment for confirmation.
SCHOOL OF NURSING REGISTRATION HAS STARTED FROM 4TH JANUARY, 2021. IF YOU WANT TO BE REGISTERED BY THE SCHOOL ICT STAFF, FILL THE REGISTRATION FORM BELOW. CALL 08131262487. ENTRANCE FORM FEE: 8000 PAYABLE AT BANK. REGISTRATION: 1500, SUBMISSION FEE: 2000. PLEASE IF YOU HAVE RECEIVED YOUR EXAM SLIP, REMEMBER TO UPLOAD IT TO OUR EMAIL UNTHPORTAL@GMAIL.COM FOR POSSIBLE SUBMISSION AT SCHOOL WITH N500 SERVICE CHARGE. YOU CAN UPLOAD YOUR CREDENTIAL TO THE I.C.T EMAIL SUPPORT (UNTHPORTAL@GMAIL.COM)FOR YOUR SUBMISSION IF YOU CANNOT COME TO THE SCHOOL INFORMATION, CALL PAUL@ 08131262487 OR 07060862925 FOR MORE GUIDANCE.
FILL APPLICATION FORM
Click on APPLICATION and start filling the application form
Fill the application form (take not of compulsory fields with asterisks *)
Preview your application details
Click on Continue
ENTRANCE EXAMINATION
Submission Fee: N2,000 (2,000 cash to be paid at School of Nursing for Submission)
BRING ALONG PENCIL, ERASER, RULER, PEN, PRINTED APPLICATION SLIP, AND EXAM SLIP (PHOTO CARD). THERE SHALL BE NO ENTRY INTO THE EXAMINATION HALL WITHOUT THESE.
Only candidates who possess the entry requirements and satisfy the panel shall be considered for admission.
Read: List of school of nursing form on sale