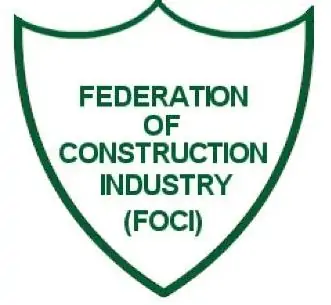 Federation of Construction Industry (FOCI) undergraduate scholarship is currently ongoing for 2021/2022 session.
The Federation of Construction Industry (FOCI) formerly known as the Federation of Building and Civil Engineering Contractors (FOBACEC) is the umbrella body for Construction Companies in Nigeria. FOCI inaugurated the Murtala Ramat Muhammed Scholarship Fund in 1976 in memory of late General Murtala Muhammed.
The Murtala Ramat Muhammed Scholarship Fund is part of FOCI's social investment for capacity building in the Building and Civil Engineering sectors which act as a strategic feed into the Construction Industry. FOCI, through the Murtala Ramat Muhammed Scholarship Fund, is offering a number of University Scholarship Awards to suitably qualified Nigerian Students.
The deadline for the submission of application is 15th October, 2021.
FOCI Scholarship Eligibility
e-Applications are invited from Full-Time SECOND YEAR (200 level) degree students studying any of the under-listed courses in State and Federal Universities in Nigeria. Applicants must have a minimum Grade Point Average of 3.5 to be considered:
Civil Engineering.
Building Technology.
Please note that only applications submitted through this website will be considered.
FOCI Scholarship Benefits
Beneficiaries of the Award will receive a Scholarship grant worth Two Hundred and Fifty Thousand Naira (N250,000.00) annually coupled with the following:

Internship opportunities with Member Companies when on National Industrial Attachment – Mentorship opportunities and exposures.
Career Benefits to work at any of the over One hundred (100) Member Companies in the Construction and Affiliated Industries.
How to Apply for FOCI Scholarship
Interested candidates who meet the criteria listed above should apply by clicking on the "Apply" button below:
ONLY SHORTLISTED CANDIDATES WILL BE CONTACTED.
Read: List of undergraduate scholarships in Nigeria