JAMB
JAMB Cut Off Mark For Nursing In Nigeria 2022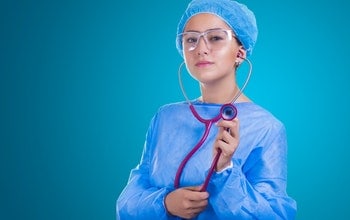 Recently, one of the questions candidates seeking admission to study nursing ask is – what is the JAMB cut-off mark for nursing? Nursing is one  of the competitive courses to study in any Nigerian institution because it is lucrative.
And since schools offering the course always receive huge number of application, the cut off mark is always more than 200 in JAMB for most of the universities.
To answer the question above, candidates need to understand that you must score nothing less than 200 in JAMB UTME.
If you are seeking admission into school like University of Ibadan (UI), University of Lagos (UNILAG), University of Benin (UNIBEN), Ahmadu Bello University (ABU), University of Ilorin (UNILORIN), University of Nigeria (UNN), University of Jos (UNIJOS) etc., you must be ready to score high in JAMB UTME.
Read: Nursing admission requirements
Nursing is one of the courses in the faculty of medical science at the university, and it is very competitive. It is due to its competitiveness that makes the cut-off mark to be high.
Advice on Nursing Cut-Off mark
Even though the JAMB cut-off mark for nursing is 200 for the best universities in Nigeria, scoring 200 may not give you admission to study nursing.
For your chances to be high, you must aim at scoring at least 250 in UTME. Please don't get me wrong; if your score is within 200, you will still be allowed to write Post UTME. However, the probability of securing admission is low.
In every admission year, the school will release the cut off mark for all courses after JAMB has released the official minimum score for all institutions in the country. This minimum mark released by the university you select in JAMB UTME will qualify you to write the school Post UTME.
After the screening test, the school will release the result of the test. This screening test score, UTME score, and O'level result will be used to adjudged candidates that will be offered admission or not.
Then the departmental cut off mark will be released based on the aggregate score in JAMB, Post-UTME, and O'level.  This mark is subject to change yearly, and it is determined based on students' overall performance.
For any candidates to be offered admission into nursing, you must have a minimum score of 250 and target 75% and above in the screening test for you to have an edge.
Recommended: JAMB cut off mark for all institutions in Nigeria