This page is designed to help all candidates get all the information coming from Joint Admission and Matriculation Board. JAMB UTME is saddled with the responsibilities of conducting matriculation examinations for Universities, Polytechnics, and Colleges of Education in Nigeria. In addition, they are responsible for placement of suitably qualified candidates in collaboration with the tertiary institutions.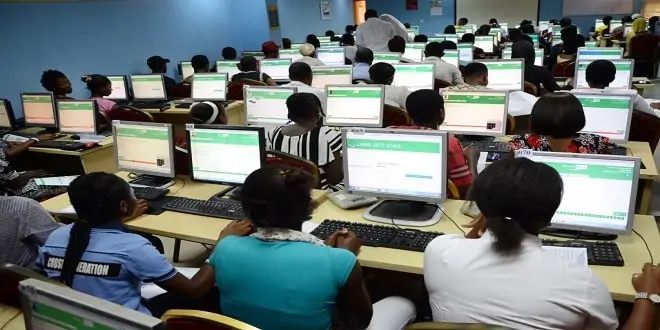 JAMB UTME Mode of 2022 Admission Exercise
JAMB Exam date for 2023/2024 has been announced by the board. The board proposed Saturday, 29th April to Friday, 12th May, 2023, for the Unified Tertiary Matriculations Examination (UTME).
According to JAMB, all candidates including those registering in foreign countries are to register for the exam between 14th January, 2023 and 14th February, 2023. Note that the sale of JAMB e-Pin Closes on 14th February, 2023.
The cost of JAMB form is given in the list below
Registration Fee – N3,500
Compulsory Reading Text – N500
Service Charge for Registration – N700
Total – N4,700
The 2023 Admissions Exercise should be conducted on the Central Admissions Processing System (CAPS);
Deadline for JAMB 2022 Admissions Exercise
The deadline for admission for 2022 UTME has be pegged for December 2022. This means
The Admissions Exercise to Public Universities for First Degree ends on December, 2022;
The closing date for Admissions to Colleges of Education, Polytechnics, Monotechnics and Innovation Enterprise Institutions for NCE, ND and NID respectively is December 2022;
The closing date for Admissions to Private Institutions is December, 2022.
Upgrade to DE from UTME
A candidate who obtains A/L qualifications after the close of sale of application can seek upgrade from UTME to DE.
He/She logs into his/her profile, chooses upgrade and completes the process free of charge.
The platform allows him/her to change programme or/and institution at no cost.
Once it is done, 'U' is automatically added to his/her original registration number and his/her uploaded result is automatically made available to the institution through CAPS
The Upgrade can be done before or after Post – UTME but the candidate must notify the institution in order to update their download list from CAPS.
JAMB has ban the use of NABTEB A'level result as direct entry admission into universities in Nigeria
Minimum UTME Score for the 2022 UTME Admissions Exercise
The Admissions Exercise should be guided by the approved Institutional/Programmes Cut-off Marks and minimum UTME scores as submitted by the Institutions;
The minimum UTME score for admission should be as prescribed by each Institution subject to the respective National Minimum UTME Score;
Cut-off Mark for admission should be determined by the following:
Minimum UTME score/DE Grades;
PUTME scores (if applicable);
Weighting of Senior School Certificate (SSCE) Grades (if applicable);
The percentage (%) allotted to UTME score should range from 50% to 100%.
No institution can consider for admission any candidate whose score in UTME is below the Institution's specified minimum UTME score.
No institution is allowed to consider any candidate whose UTME Score is below (whichever is higher) of its own specified minimum UTME score or for:
Universities: Degree Awarding – 140

Polytechnics: National Diploma (ND) – 100

National Innovation Diploma (NID) – 100

Colleges of Education: Nigeria Certificate in Education (NCE) – 100

Post-UTME Screening Fees

Any institution that is interested in conducting any form of Post-UTME screening could do so, but the gross charge for the screening should not be more than Two Thousand Naira (N2,000) only.

It is not allowed for any institution to make Post – UTME candidates directly or indirectly incur further related expenses such as for biometric or image capturing. If such are required, it should be at no cost to the candidates. JAMB has made available, free access to any institution that requires either or both images and biometrics.

The charge of twenty five thousand (N25,000) naira per system hitherto paid to JAMB's service provider has been abolished.
JAMB Guidelines
This is a set of rules or explanation that will guide you during registration and when you want to write JAMB UTME.
Pay NOT more than N1000 as Service Charge to the CBT Centre

Provide Biodata including Date of Birth, Nationality, State of Origin, Local Government, Gender, e-mail address, among others

Provide choice of institutions and programmes (disciplines)

Provide qualification with grades and dates, if not awaiting result

Upload relevant certificates, if not awaiting result

O/L and or A/L grades are to be provided by candidates. Candidates who are awaiting results should supply the results online as soon as they are available on JAMB's portal. No recommendations from any Institution will be considered by JAMB if the candidate has not supplied his/her result on the portal of JAMB

Supply JAMB registration number for previous institutional certificates for DE only

Provide UTME subjects and choice of examination town(s) for

Mock examination (optional)

Examination for UTME (actual examination)

Do picture capture (no scanning of passport photograph)

Do Biometric enrolment (ten fingers)

Review entries and confirm correctness

Print Registration Slip USING BIOMETRIC AUTHENTICATION

Collect, at no other cost, the reading text and CD

Each Candidate is to collect his/her e-slip at the end of registration as evidence of registration

There will be no offline registration, as all the accredited CBT centres have been empowered for real time online registration. No candidate should register at any centre other than the accredited CBT centre and JAMB State-Offices. Any candidate who is registered outside approved centres will be identified and disqualified.

Candidates are advised to read and understand the guidelines on admission and instructions on how to complete the online registration before commencing the process of registration

Multiple registrations are not Candidates who register more than once will be identified and disqualified

Candidates should note that they are required to be present and take live photograph which will be embossed on their result slips and admission letters. No scanned/stapled passport photograph is allowed

Candidates/Officials would not be allowed to enter into the examination centre with wristwatch, Phone, electronic device, or any pen/biro. Only common pencil is allowed
Links to JAMB UTME Useful Resources
For more resources, kindly visit Joint Admission and Matriculation Board (JAMB) Portal https://www.jamb.org.ng/, https://www.jamb.gov.ng