Education
TOP 10 Best Private Universities In Africa 2021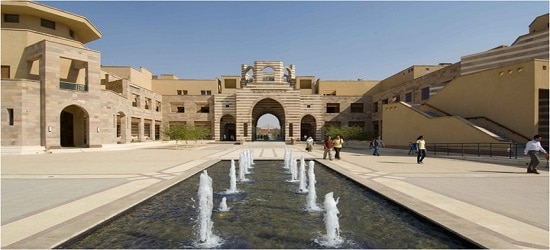 The 2021 latest edition release of African best Universities (based on research publications) by webometrics lab, Spain. However this list is about best private universities in the top 200 African rankings which showed some private universities move up the rank.
From the ranking American University Cairo came first among private universities in Africa. In the same vein, Covenant university is the best private university in Nigeria and came 2nd in Africa ranking.
Top Private University in Africa
AMERICAN UNIVERSITY OF CAIRO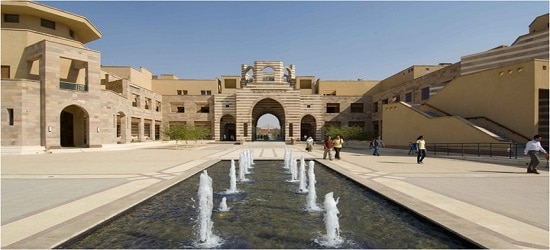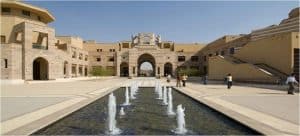 Founded in 1919, AUC is a leading English-language, American-accredited institution of higher education and center of intellectual, social and cultural life of the Arab world. The University stands as a crossroads for the world's cultures and a vibrant forum for reasoned argument, spirited debate and understanding across the diversity of languages, facilities and human experiences.
Country: Egypt
African rank: 19th
World rank: 1217
Tuition: $14, 500
COVENANT UNIVERSITY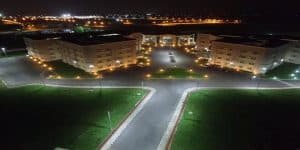 Covenant University is a part of the Liberation Commission that God gave to the Presiding Bishop of the Living Faith Church Bishop David Oyedepo, (Ph.D.) some years ago. On 12th February 2002, the Federal Government officially presented the certificate, which granted Covenant University the license to operate as a private University in Nigeria. The University is a growing, dynamic vision-birthed, vision driven University, founded on a Christian mission ethos and committed to pioneering excellence at the cutting edge of learning.
Read: Performance of Covenant University in Nigeria and global landscape
Country: Nigeria
African rank: 21st
World rank: 1314
Tuition: $3,000
BRITISH UNIVERSITY IN EGYPT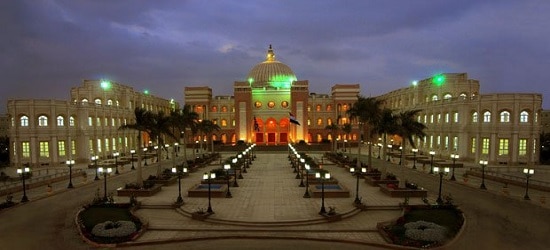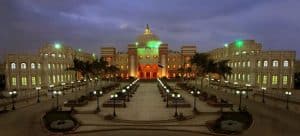 The formation of a British University in Egypt arose from a 1998 Memorandum of Cooperation between the UK and the Egyptian Governments. It was envisaged that such an institution would produce graduates of UK standards for key sectors of the Egyptian economy, particularly in the areas of engineering, computer science and business studies. Planning for the new institution was put in train and financial support was provided by a group of prominent Egyptian business and public figures, principal amongst whom was Mr. Farid Khamis, Chairman of Oriental Weavers, a major international carpet manufacturing company.
Country: Egypt
African rank: 40th
World rank: 2703
Tuition: $3,800
LANDMARK UNIVERSITY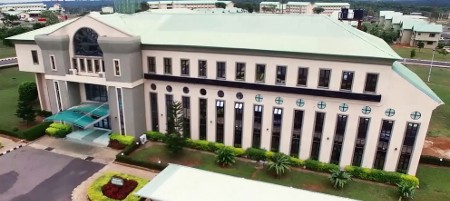 Landmark University is a private University established by the Living Faith Church World Wide, committed to raising leaders who shall be equipped with skills and character to lead the world in meeting the needs of humanity-FOOD. The focus is to assist the nation and indeed the continent of Africa in self -discovery so that she may recover her leading position in education and in civilization, as it was in the 20th century.
Country: Nigeria
African rank: 67th
World rank: 2298
Tuition: $3,000
GERMAN UNIVERSITY CAIRO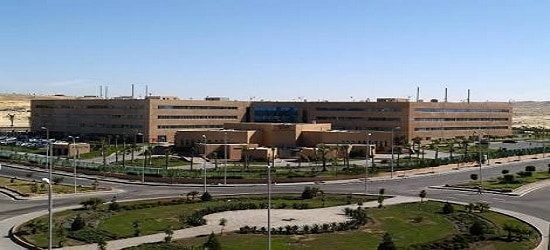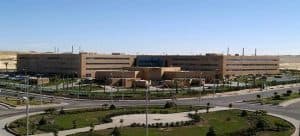 German university in Cairo/Deutsche Universität in Kairo has been established in 2002 in cooperation with the State Universities of Ulm and Stuttgart, under the patronage of the Egyptian Ministry of Higher Education, the Ministry of Science, Research and Arts, State of Baden- Württemberg, Germany, and supported by the German Academic Exchange Service (DAAD), the German Embassy in Cairo, the Arab/German Chamber of Industry and Commerce (AHK), the Federal Ministry of Education and Research, Germany, The State University of Tübingen and The State University of Mannheim.
Country: Egypt
African rank: 72th
World rank: 2407
Tuition: $3,500
UNIVERSITY OF BUEA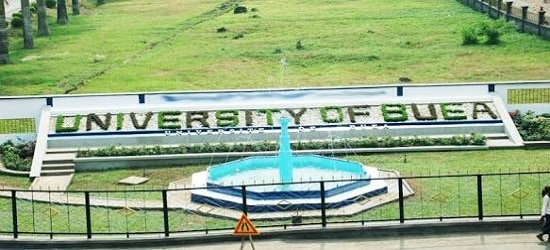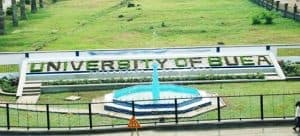 The University of Buea was born in 1993 following wide-ranging university reforms in Cameroon. Conceived in the English-speaking tradition, the University of Buea seeks to foster the essence of that system, while situating itself within the larger bilingual and multicultural context of Cameroon.
Country: Cameroon
African rank: 116
World rank: 3192
MISR UNIVERSITY OF SCIENCE AND TECHNOLOGY
MUST is an active member of the Association of Arab universities, the International Association of university Presidents and the Association of African Universities. The University enjoys full legal recognition by all educational authorities In Egypt and is authorized to grant B.A, B.S, M.A, M.S, and Ph.D. Degrees in different fields of study.
Country: Egypt
African rank: 144th
World rank: 3598
REDEEMER'S UNIVERSITY
It has always been the desire of the Redeemed Christian Church of God to make input into university education in Nigeria, having been convinced of the great role university education can play in the social and technological development of a nation.  The university intends to produce graduates who can stand on their own and adapt to the ever changing situations in our dynamic society.  In particular, the university will nurture the spirit of entrepreneurship so that its graduates would be in position to create jobs rather than relying on employment, which is now indeed scarce.
Country: Nigeria
African rank: 147th
World rank: 3663
 AFE BABALOLA UNIVERSITY
ABUAD was established solely as an agent of transforming education in Nigeria. It is designed to be a reference point for other universities on planning, environment, aesthetic structures, furniture, teaching aid and quality education.
Country: Nigeria
African rank: 151th
World rank: 4329
Tuition: $2,500
UNIVERSITE INTERNATIONALE DE RABAT
The International University of Rabat offers a multidisciplinary education that covers many areas of education. This wide range of possibilities has made the University's specificity and strength. Teaching in our educational clusters is sustained by research activities. It is also bolstered by close relations forged with several partners in the industrial and the professional world, to ensure that students are receiving the kind of training which would ensure their quick integration.
Country: Morocco
African rank: 157th
World rank: 3858