JAMB
How To Login To JAMB Portal For CAPS, Result, And Reprinting 2023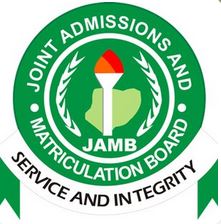 JAMB Portal provides an engaging experience with a single point of access and hub to all applications, information, and content. The Login is like a dashboard that is personalized to each applicant i.e. it is only "you" that can have access to your portal.
The JAMB portal login is only for those who have fully registered for JAMB and intend to check their UTME result, JAMB slip, admission status, matriculation list, change of course, JAMB UTME registration, and other vital information that pertains to admission to University, Polytechnic, or College of Education in Nigeria.
It is important that during registration you should not forget your login detail that will enable you to have access to the portal. For example, your registration number, E-mail address you use during registration, password, and telephone numbers.
Furthermore, the portal also provides centralized, secure access to applicants and facility information by connecting to these systems and pulling key information into the portal.
Read: How to change JAMB email and password
How To Login to JAMB Portal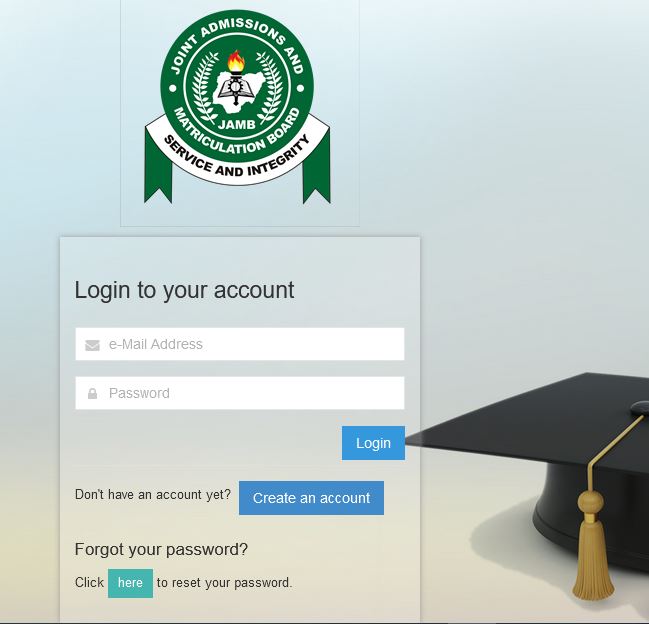 Firstly, it is important you know what exactly you want to do on your dashboard. The reason is that there are different url for each of the things you can do on your portal. However, to login you only need your email, registration number, and password to gain access to any of them. This is the reason why you should not forget your login details.
The basic things to do to access your dashboard are
Open your phone browser (chrome)
Ensure you have sufficient data on your phone
Type the url of the JAMB (different JAMB urls will be discussed below)
Click enter
A few of the things you can do on JAMB portal will be discussed in the article. They are JAMB CAPS portal, JAMB reprint portal and JAMB result portal.
JAMB CAPS Portal
This section is designed for UTME and D.E candidates who want to check their admission status. The portal helps Candidates to Accept or Reject their admission offer after they have checked their JAMB admission status through the Central Admission Processing System portal (CAPS) link inducted by Joint Admission and Matriculation Board. In order to access the portal, kindly follow the steps below
Login to https://portal.jamb.gov.ng/efacility_/.
Type your email and password in the space provided
Click on "check admission status" on the portal
Select your examination year, supply your JAMB registration number in the required column and then click on the 'Access my CAPS' button.
There is an option on your left-hand-side, Click on 'Admission Status'
Locate and click on the 'Search' button in front of your JAMB Registration Number to load your profile.
JAMB Reprint Portal
This is a section of the JAMB portal that give access to applicants to print their Exam slip. The slip contains the detail of your examination date which are designated to each candidate, exam center, and time. In order to access this portal, kindly follow the step below
Input your registration number or email or phone number
Click on 'Re-Print Your Slip'
JAMB Result Portal
This section enables you to know your score after you might have sat for the examination. To access this portal, follow the steps below
Enter your registration number or Mobile Number
Click on "Check My Result"
In conclusion, the above are the few things you can check on your JAMB portal and how to go about it has been discussed. So, if you have any questions as regards your admission and other related issues, you can ask by dropping them in the comment section.